CenterPoint Energy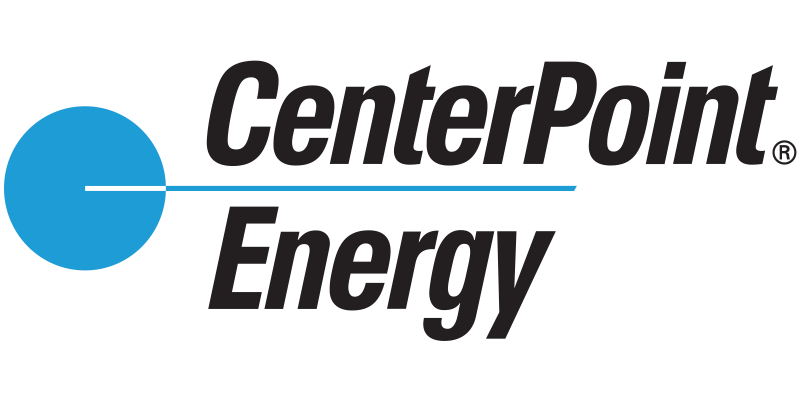 CenterPoint Energy, Inc., headquartered in Houston, Texas, is a domestic energy delivery company that includes electric transmission & distribution, natural gas distribution and energy services operations. With more than 8,900 employees, CenterPoint Energy and its predecessor companies have been in business for more than 140 years.
CenterPoint operates the electricity transmission (aka: the Poles and Wires) system for the greater Houston/Galveston metro area. They are the Electric Utility Company and provide meter reads, and service calls for electricity service in the Houston area. About 30% of your electricity bill is comprised of Centerpoint Delivery Charges.
How Much do Centerpoint Delivery Charges add to Your Electricity Bill?
CenterPoint Delivery Charges add 4 Cents per kWH to your bill and a $5.47 Base Charge
Here is a breakout of the per kWh Charges:
| Centerpoint Charge | Amount per kWh Usage |
| --- | --- |
| Energy Efficiency Cost Recovery Factor (EECRF) | $0.000728 |
| Transmission System Charge | $0.00844 |
| Distribution System Charge | $0.01649 |
| Transition Charges (Schedule TC2, TC3, SRC, and TC5) | $0.009936 |
| Nuclear Decommissioning Charge | $0.00001 |
| Transmission Cost Recovery Factor (Rider TCRF) | $0.005071 |
| Accumulated Deferred Federal Income Tax (ADFIT) Credit | $-0.000213 |
| Distribution Cost Recovery Factor (Rider DCRF) | $0.000624 |
Centerpoint Electricity Rates
Company
Term
Rate
Frontier Utilities
12/months
12.4¢/kWh
Gexa Energy
12/months
12.4¢/kWh
4Change Energy
24/months
12.5¢/kWh
Constellation
12/months
12.9¢/kWh
Discount Power
12/months
12.9¢/kWh
APG&E
6/months
13.8¢/kWh
Reliant
24/months
13.9¢/kWh
Cirro Energy
24/months
13.9¢/kWh
Amigo Energy
24/months
14.5¢/kWh
Tara Energy
24/months
14.5¢/kWh
Rates as of Nov 29, 2023 at 08:42 PM
Rates include all Transmission, Distribution Fees and Taxes
CenterPoint Energy Quick Reference Guide
Major Areas Served

Houston Metropolitan Area

Founded

1882

Former Name

Houston Electric Light & Power or HL&P.

Customers Served

4.3 Million

CenterPoint Customer Service Number

CenterPoint Emergency Number