AEP Texas Central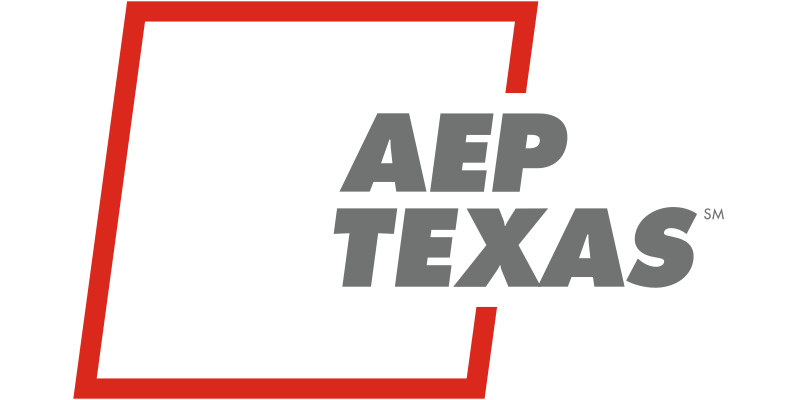 AEP Texas Central is part of one the largest electric companies nationwide. American Electric Power serves 5.5 millions customers in 11 states. AEP has been in operation since 1906. AEP Texas Central, formerly Central Power and Light, joined the company in 1997.
AEP Texas serves over 1 million customers, both residential and commercial. AEP Texas Central serves the area to the south from Austin and San Antonio in Texas. This includes Corpus Christi and McAllen and Laredo.
How Much do AEP Delivery Charges add to Your Electricity Bill?
Monthly TDSP Delivery Charges
Charge/Fee
Type
Amount
Description
Customer Charge per month
per month
$3.19000
Standard customer charge per retail customer per month
Metering Charge per month
per month
$3.55000
Standard metering (meter-reading) charge per retail customer per month
AMS Surcharge
per month
$2.26000
Additional payment for the implementation of Advanced Meters in utility area
Total Monthly Charges
$9.00
TDSP Delivery Charges Per kWh
Charge/Fee
Type
Amount
Description
Energy Efficiency Cost Recovery Factor (EECRF)
per kWh Usage
$0.000504
Charge for the TDU's cost recovery of energy efficiency programs
Transmission System Charge
per kWh Usage
$0.00519
Charge for electricity transmission from the generating plants to electrical substations
Distribution System Charge
per kWh Usage
$0.01392
Charge for electricity distribution (local electric wiring)
Transition Charges (Schedule TC2 and TC3)
per kWh Usage
$0.00585
Charges assessed by a TDU for the costs of transition to a competitive, deregulated market. TC is zero as of 1-29-16
Nuclear Decommissioning Charge
per kWh Usage
$0.00002
A fee that covers the cost of safely removing a nuclear generation facility from service
Transmission Cost Recovery Factor (Rider TCRF)
per kWh Usage
$0.006517
A fee (or credit) that accounts for changes in wholesale transmission rates without the need of a TDU rate case
Total Charges
$.037663 per kWh
AEP Central Electricity Rates
Company
Term
Rate
Frontier Utilities
12/months
12.9¢/kWh
Gexa Energy
12/months
13.0¢/kWh
4Change Energy
24/months
13.1¢/kWh
APG&E
6/months
13.2¢/kWh
TriEagle Energy
24/months
13.9¢/kWh
Veteran Energy
36/months
14.1¢/kWh
Just Energy
24/months
14.5¢/kWh
Amigo Energy
24/months
14.5¢/kWh
Tara Energy
24/months
14.5¢/kWh
Rhythm
8/months
14.6¢/kWh
Rates as of Nov 29, 2023 at 08:42 PM